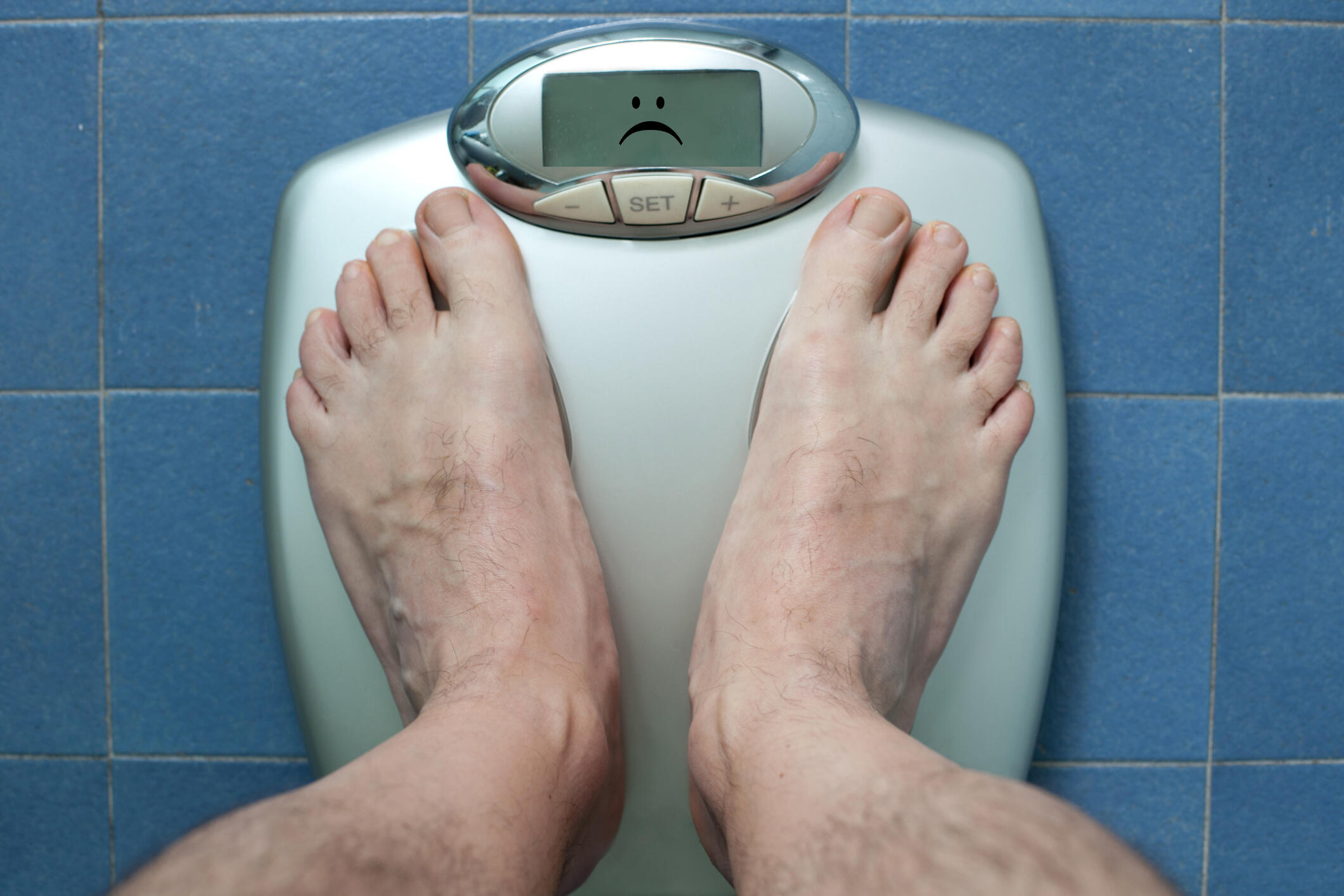 Image source: Getty Images
I'm fat again. It's a battle I've been in since I was a kid. Throughout my life, I can count at least four times I have had to lose more than 70 pounds. Folks, that's a lot of weight. Some of you might remember back around 2009, I began a program with Slimgenics that helped me lose over 120 pounds. It worked great and I was able to keep that weight off for about seven years. Well, here I am again in need of dropping some poundage. I'm not as bad as when I started with Slimgenics in 2009, but it will still require dedication and determination to get 'er done. I know I can do this, and I know what I need to do. So, I'm going to tell you some things that have helped me. Please keep in mind, these things work for me. We are all different and have different body types and medical situations. It is always best to consult with a health professional to guide you in your weight loss efforts.
Here are my weight loss thoughts that guide me:
Get my mind set. This is very important. I get past the question of "can I do it?" and get to the point where I know I can. It's a good as done. It doesn't matter how long it takes, it will get done. One thing I do is "think thin". Sounds silly, but I convince myself that I am a thin man in a fat man's body. So, my appetite and food attitude is centered on what a thin man would eat and how much. I need food to live. I don't live for food.
Quit drinking. Yep. It's a must for me. There's no way I can lose weight and drink alcohol. Trust me, I've tried many times and the results are beyond frustrating. Keep in mind that while alcohol has many wonderful qualities, it also slows the metabolism and stores fat. It also converts to sugar in your body. I can't think of one helpful thing about that. How do I just stop drinking? This helps:
When you say "no" to one thing, you're saying "yes" to something else. And vice versa. One of my most effective thoughts to help me lose weight was asking myself, "would you rather have that or be thin?" It's a simple question. I had to ask that question a lot at first. I really wanted to be thin. I wanted it more than having the Jack Daniels, or pizza, or cakes and pastries. Whatever the temptation, I would just ask myself what I wanted more? I have tasted Jack Daniels before. I know what it tastes like. I'll have it again AFTER the weight comes off. Thin first.
As for the foods, I'll let you figure that out or you can talk to a health specialist. I know there are different approaches like carbs, calories, fasting, etc. Personally, I watch carbs and focus on proteins. I make sure to get my vegetables and my water intake. I also know there will be plateau's along the way. You know, all the effort but no results? Those are frustrating, but there are some tricks I remembered from Slimgenics to help push through them faster. One trick? Okay. If you don't have a bottle of apple cider vinegar, make sure to get one. Put some on a salad or a tablespoon or two in some water. It's not full-proof, but it can help.
Finally, don't believe for one second that you can't lose the weight. You can. As I've said many times, if I can do it then you'll do it better than me.
I've still got my thin clothes in my closet. Those size 34 cargo shorts collecting dust now will be resting on my hips before June. Bank on it.