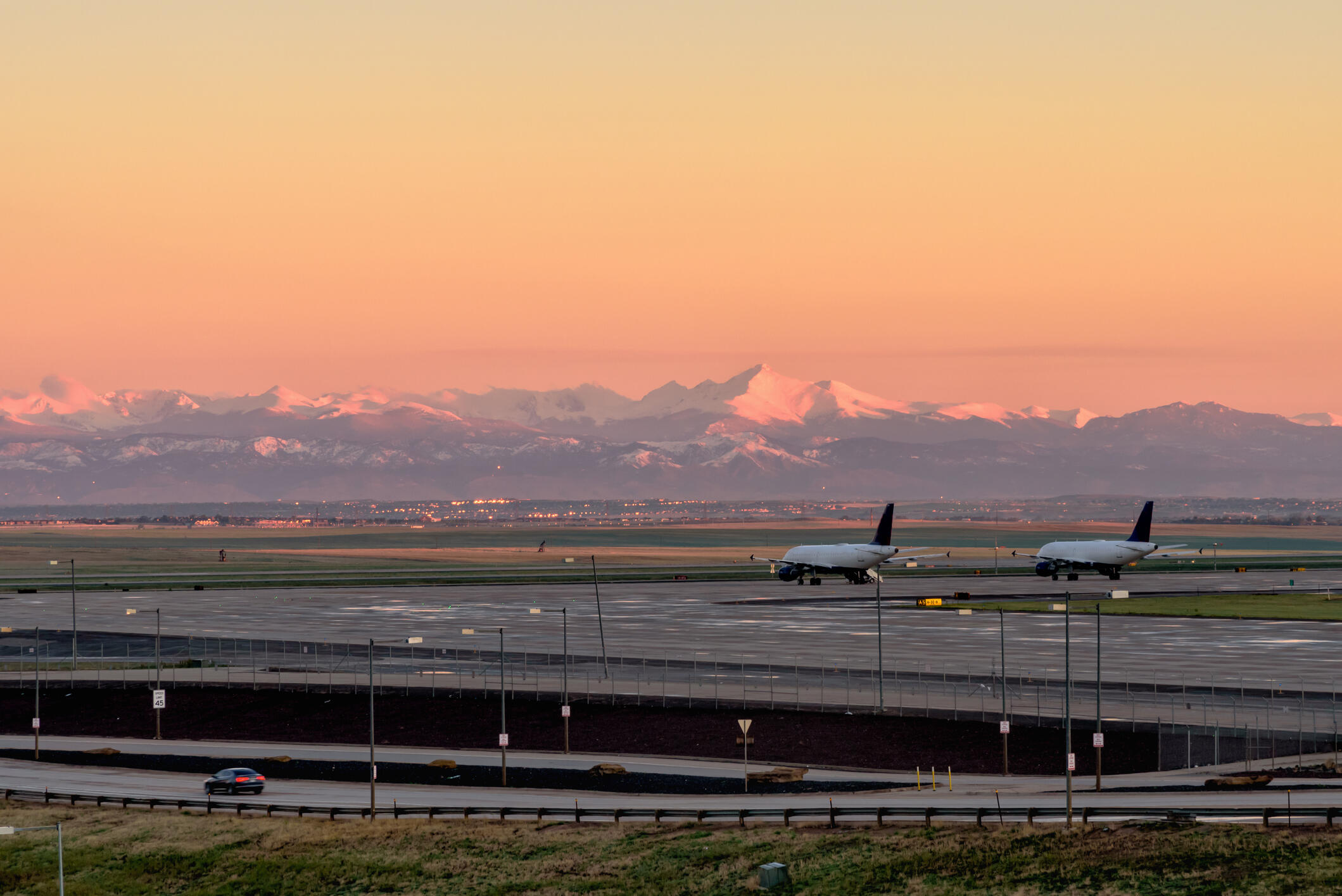 Image source: Getty Images
The moment you hand your bag off, you trust that the airline will take care of it. You should. That's fair. And while there's not a lot you can do to avoid a lost bag, there are some things you can do that can reduce the odds a bit. Here's what I learned from my experience working at Denver International Airport.
GET THERE EARLY: The earlier you get there, the better chances your bag will get on the right baggage cart for your gate. The late bags don't land on that cart and are set aside until an available driver can pick it up and deliver it to the gate before departure. It works most of the time, but not all of the time.
APPLY BAG TAG PROPERLY: If you use the self-service kiosks, make sure to follow instructions on how to apply the tag. They can rip off the bag easily as its being transported down the conveyor belt or when it's being loaded onto the aircraft. I saw lots of bags without tags when I worked out there.
TRANSFER BAGS: If you have a layover and are switching planes before your final destination, you have a "transfer" bag. These are tricky, especially if there's not a lot of time between flights. REMEMBER THIS WHEN YOU BOOK YOUR FLIGHT! I know you want a short layover, but the less time between flights can increase the risk of a lost bag. I was a transfer driver at DIA and it was intense. I'll keep it short: There could be up to 300 bags coming off a flight. All of those bags have to be separated. There are "local" bags (bags that stay at that location) and transfer bags. Once those are separated, the transfer bags are then organized on baggage carts according to their flights. The transfer driver then goes, according to urgency, gate-to-gate delivering the bags. I once had to deliver bags to gate 25 (C-Concourse) and then immediately to gate 48. That's on the other end of the concourse and on the other side. With such a short window, and with delays happening all the time, there were bags that did not make it. It sucks.
HUMAN ELEMENT: It's unavoidable. Ramp agents are human and humans make mistakes. There are so many bags this time of year. Misreading bag tags can be common. For example, the airport code for Salt Lake City is SLC. The airport code for San Jose, California is SJC. Those are bag tags that sometimes need more than one look.
If you're curious, here's the journey of your bag at DIA:
The ticketing desks and self-serve kiosks are located two floors above what they call "T-point". T-point is where all of the bags that are checked go down two floors via conveyor belt. From there, they are separated and put onto baggage carts for their respective flights. If you have an oversized bag (ski's, golf clubs, children's seats), you've noticed that those are placed in a different area so that they can be put on an elevator and sent downstairs. There are a lot of twists and turns on the conveyor belt to T-point, and those oversized bags can easily clog things up. That's why it takes longer to get your oversized items at baggage claim. They come up the same way they go down.
There are about four circular belts (similar to the ones at baggage claim) down in T-point where the checked bags pour into. If your bag tag is properly applied, a scanner will sort them on their way down and they will fall into the correct area. Ramp agents will then sort the bags according to their flight and start filling up the baggage carts. With about 30 minutes prior to departure, a T-point driver will then hook them up and take them through the tunnels to their gates. If you got there early and you're at your gate at least 30 minutes prior to departure, the baggage carts you see will most likely contain your baggage.
If you have a direct flight, then your bag will be loaded in the front bin. If you're switching aircraft at another airport, then your bag might be loaded in the back. This depends on the type of aircraft. A 737-800 will have most of the bags, regardless if they're local or not, loaded up front.
May your non-heavy, early checked-in and properly applied bag tag luggage arrive with you safely this holiday season!