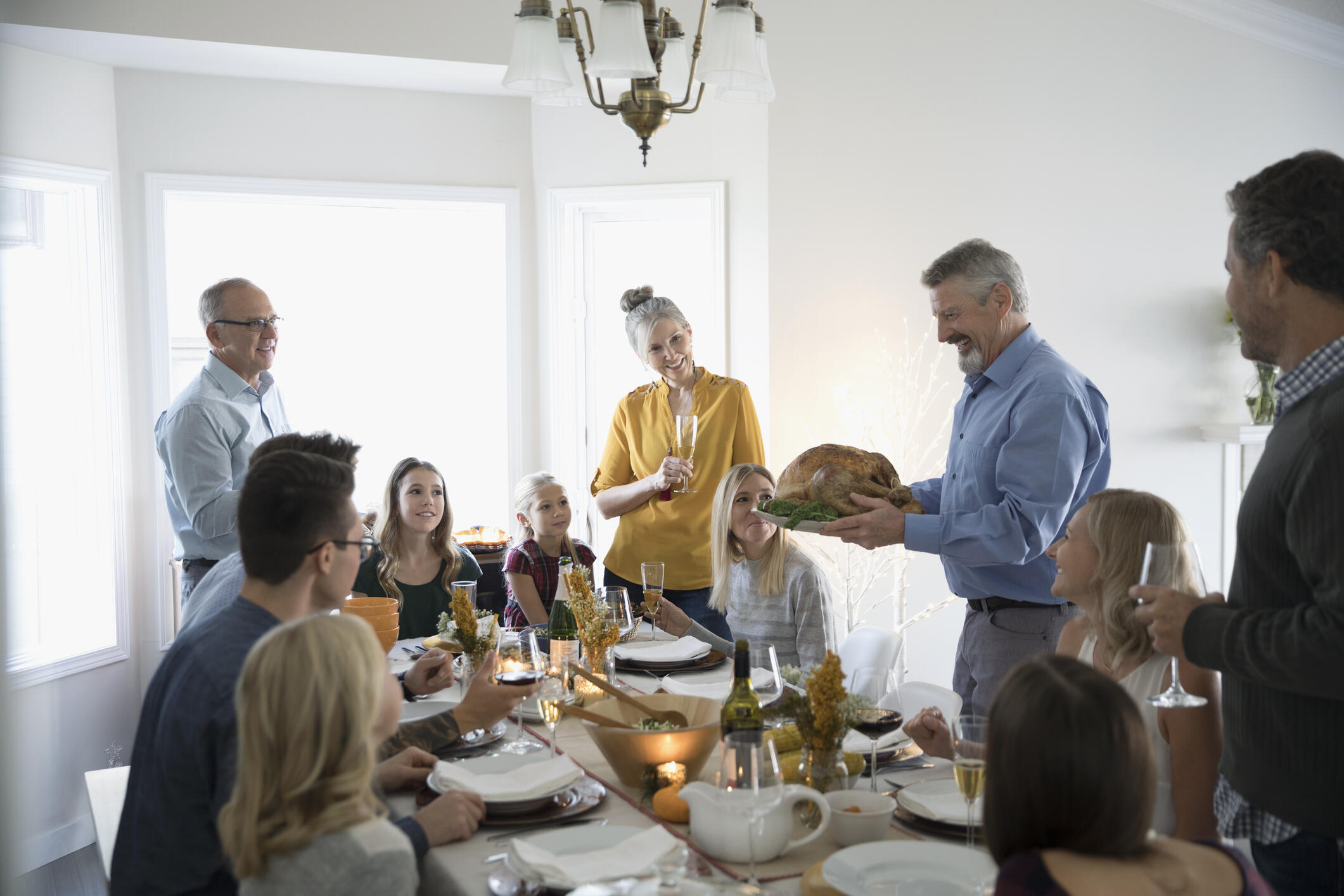 Image source: Getty Images
It sounds innocent enough. You and your adult friends gathered around the table on Thanksgiving Day and enjoying the turkey and all the trimmings. You grabbing a breast and someone else grabbing a leg and friendly reminders being told to all those around the table to make room for pie. Sounds like a good time! It sounds like a common situation for millions of folks around the country on Thanksgiving Day. Would you like to share it with others and have all of your food paid for?
The porn site CamSoda is offering just that. All they want is a livestream of you and your adult friends on camera enjoying the food and each others company. I am emphasizing adult because that is one of the requirements for the live stream. Everyone on camera must be at least 18 years old. Also, they are not asking for any nudity or anything of a sexual nature. They just want to offer up an opportunity to those who might be alone on Thanksgiving day to "enjoy the company of others from afar with the quick click of a button."
Now, this site is known for its voyeuristic offerings, but they are also trying to wedge themselves into the live streaming market. According to CamSoda Labs, they are up against Facebook, Instagram, and Twitter in the live streaming battle and have themselves launched "LifeStream", a program that offers folks to broadcast their candid lives and get paid for it. The live streams do not have to be sexual or explicit. They even offer three HD webcams for free, pay $200 per month, and pay your monthly internet bill. Just live your life knowing that others are watching.
If you're interested in the Thanksgiving offer, here's the link: https://www.camsoda.com/labs/thanksgiving/
You might want to wait until you get home. Although that page looks safe, it may not be something to look into while at work. You know....somebody might be watching you.