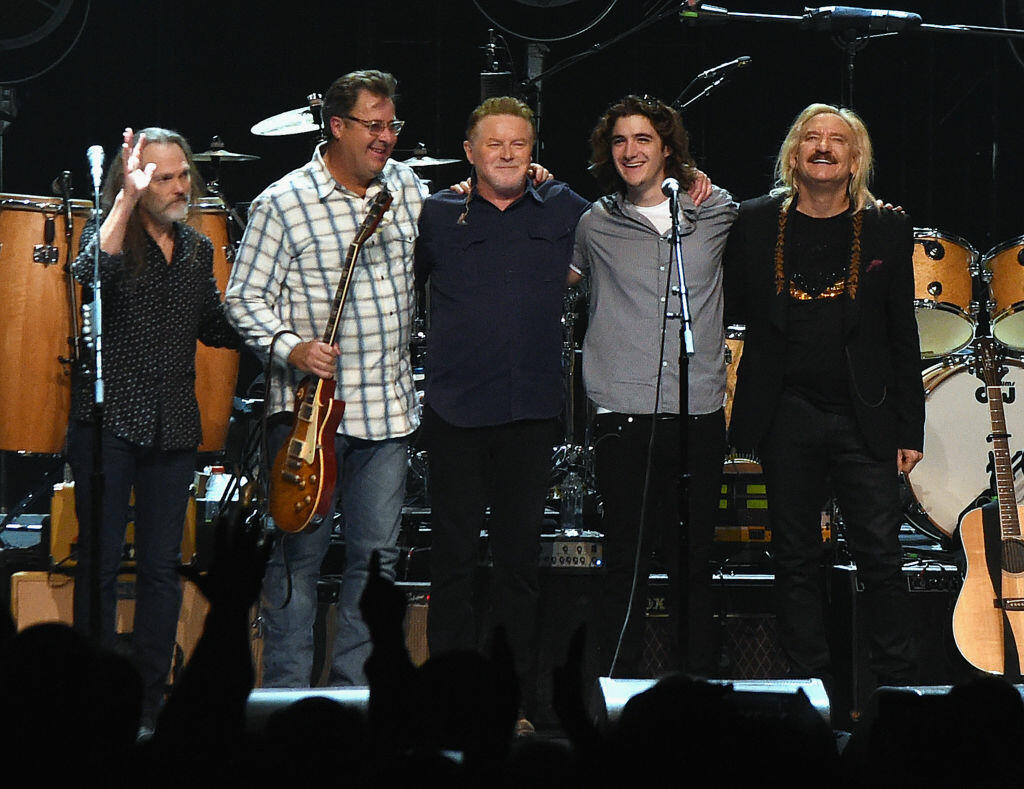 Image source: Getty Images
Last week, the Eagles announced that they were going to take their 'Hotel California" show on the road in 2020 with dates in some major cities across the country. I looked at all the cities, but not one of them was in Colorado. Kind of hard for me to get excited about it when they're not stopping by our state. It's not that I don't care, but when you don't stop and see us, then I care just a little less.
Well, fortunes and schedules have been changed....The Eagles are bringing that tour to the Pepsi Center in Denver for TWO NIGHTS! The band consists of Don Henley, Joe Walsh, Timothy B. Schmidt, Deacon Fry (son of Glenn) and Vince Gill, and they'll be doing what they did in Last Vegas for three shows this past September/October: they will be performing the album, "Hotel California" in its entirety with an orchestra and choir. After a brief break, they'll come back to do some greatest hits.
The dates for the shows are Thursday, March 26th and Saturday, March 28th. Tickets go on sale Friday, November 1st at 10am at ticketmaster.com. If you have an American Express card, there's a presale available to you on Monday, October 28th at 10am.
News source: Channel 7 News-The Denverchannel.com