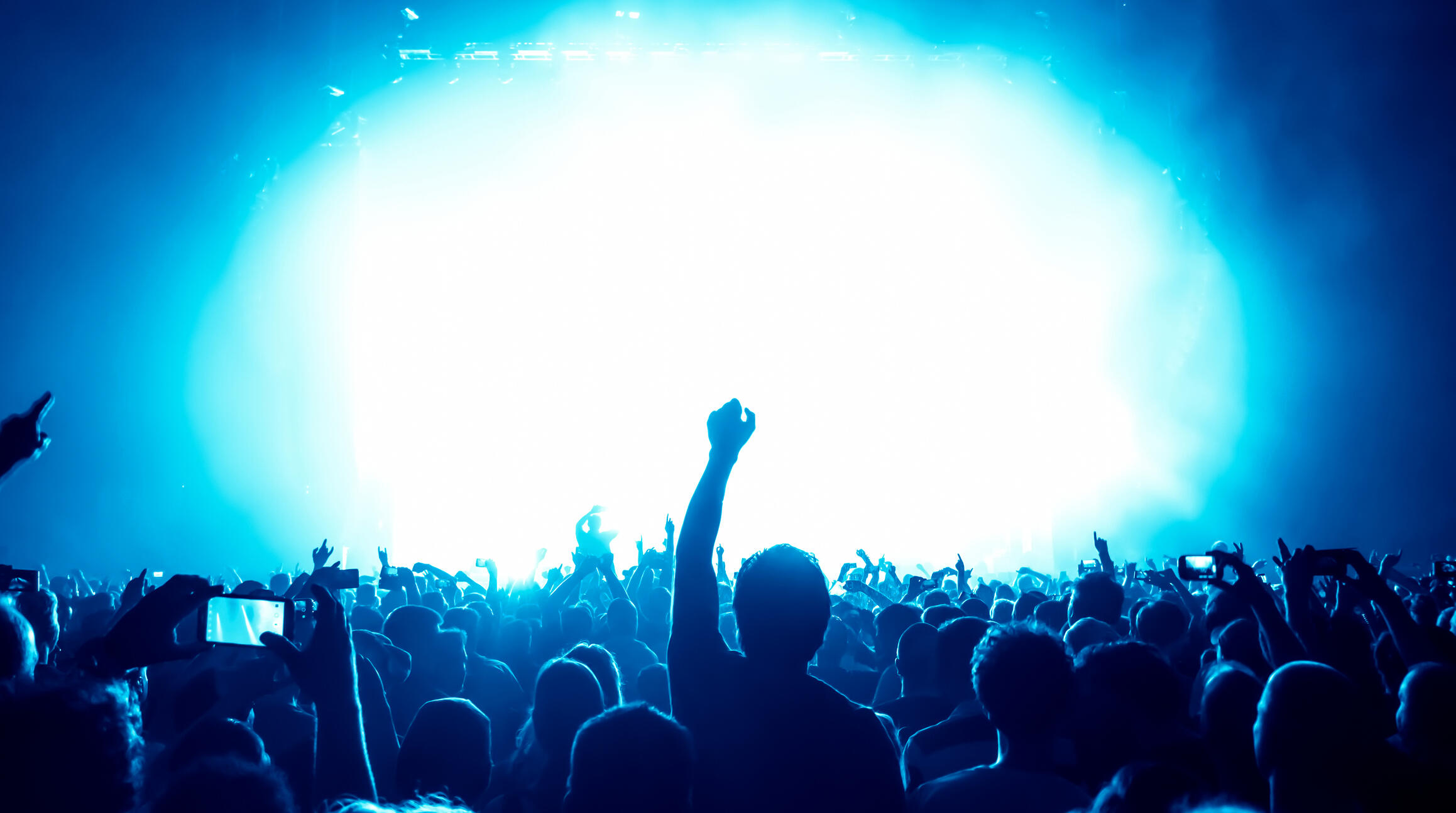 Image source: Getty Images
As I was watching Buddy Guy perform at the Thunder Mountain Amphitheatre this past August, I marveled at his talent and the passion he still has inside that 83 year old body. I was watching a man who came from a very hard beginning in Louisiana, but rose to become one of the most influential guitarists of all time. And there he was, on our stage, and very much alive. I am very thankful for that experience.
Just last week I glanced at some celebrity birthdays and came across one that made my eyes get big. Sammy Hagar turned 72 on October 13th! Of all the rockers that are still among us, I for some reason counted him among the youngest, or at least younger than that. I would have guessed mid-60's. He certainly acts and performs younger than 72! Maybe it's the benefit of that Cabo Wabo tequila he had been selling for years, but more likely it's the passion for life and music that's kept his youthful exuberance at such a high level. Either way, good on him! I love him for that.
In just the past two months we were reminded how fragile life is and how these icons have lived so young within us with the music they made. When hearing "Two Tickets To Paradise", we quickly think of a young Eddie Money with the big hair and a cool button down shirt with loose tie. Eddie was 70-years-old when he passed away on September 13th. The same with Ric Ocasek of the Cars. He and the band had some of the most memorable music and videos in the 70's & 80's, and it was those images of him we held onto until his death on September 15th. He was also 70. And we all remember a young Ginger Baker behind the kit, banging out the tunes for Cream and Blind Faith. We lost Ginger on October 6th at the age of 80.
You and I embrace the music of Classic Rock and the people who made it because we know that the music and the players were innovators. They were the faces of change, of style, of energy, and the most kick-ass music of all time. Some of them we lost way too early: Jim Morrison, Jimi Hendrix, John Bonham, Keith Moon, John Lennon, Stevie Ray Vaughan.....it's a long list. Sadly, there was a period of time when we almost expected to hear of the early demise of these heros just based on history and their intense lifestyles. So, to know that Ozzy is still kicking and that all of the members of the Rolling Stones just did a gig at elevation in Denver this past August is more than a pleasant surprise, it's a celebration.
Check out a quick list of the biggest names still among us and their age as of this writing. And, if you have the chance to see them perform, do it!
THE BEATLES
Paul McCartney: 77
Ringo Starr: 79
THE ROLLING STONES
Mick Jagger: 76
Keith Richards: 75
Charlie Watts: 78
Ronnie Wood: 72
PINK FLOYD
Roger Waters: 76
David Gilmore: 73
Nick Mason: 75
THE WHO
Roger Daltry: 75
Pete Townsend: 74
LED ZEPPELIN
Robert Plant: 71
Jimmy Page: 75
John Paul Jones: 73
BLACK SABBATH
Ozzy Osbourne: 70
Tony Iommi: 71
Bill Ward: 71
Geezer Butler: 70
AC/DC
Angus Young: 64
Brian Johnson: 71
Phil Rudd: 65
Cliff Williams: 69
AEROSMITH
Steven Tyler: 71
Joe Perry: 69
Brad Whitford: 67
Joey Kramer: 69
VAN HALEN
Eddie Van Halen: 64
David Lee Roth: 65
Alex Van Halen: 66
Michael Anthony: 65
Sammy Hagar: 72
ZZ TOP
Billy Gibbons: 69
Dusty Hill: 70
Frank Beard: 70
CHEAP TRICK
Rick Nielsen: 70
Robin Zander: 66
OTHERS:
Eric Clapton: 74
Peter Frampton: 69
Phil Collins: 68
Peter Gabriel: 69
Robbie Robertson: 76
Brian Wilson: 77
Paul Simon: 78
Bob Dylan: 78
Phil Lesh: 79
Chubby Checker: 78
Little Richard: 86
Jerry Lee Lewis: 84
Willie Nelson: 86