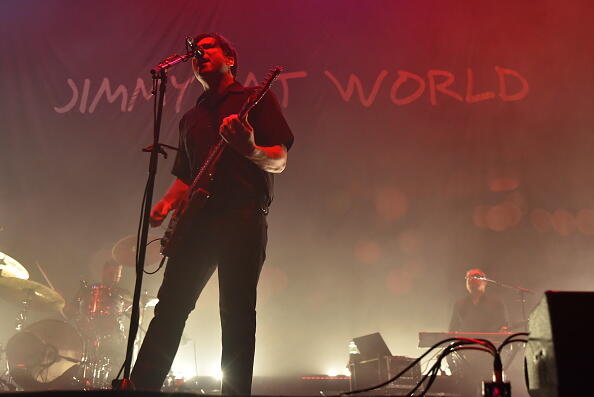 "Are you listening? Whoa oh oh oh oh"
"Sing it back. Whoa oh oh oh oh".
Fans of Jimmy Eat World will be both listening and singing it back when their "Surviving" tour hits Washington's in downtown Fort Collins on November 2nd.
Their 1999 album Clarity got the Jimmy Eat World ball rolling with the biggest hit, "Lucky Denver Mint" saving the album from being shelved by their label. It was the 2001 album Bleed American that launched Jimmy Eat World into the mainstream with mega-hits "The Middle" and "Sweetness". They have a total of 9 albums with their 10th, a new one called Surviving, due out soon.
Tickets are on sale now and are only $35 if you buy them before November 1st. They'll be $38 dollars the day of show. Washington's is located at 132 Laporte Ave in downtown Fort Collins.