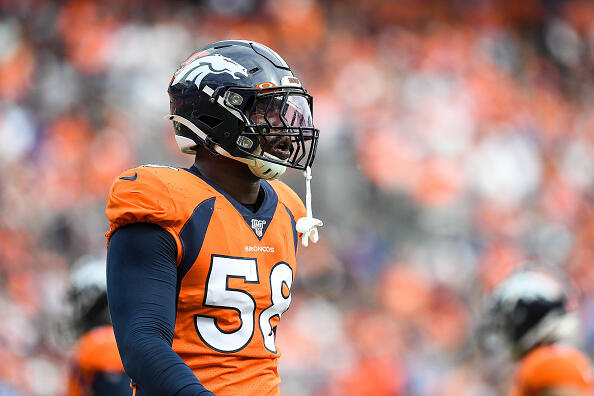 An 0-3 start for a Championship franchise and a rabid fan base has led some armchair quarterbacks to come up with some extreme solutions to this problem, including the idea of trading the biggest impact player on the team.
First of all, the bad start can be blamed on both sides of the ball, but the typically aggressive Bronco defense has not put typically aggressive numbers on the board. For example, let's look at sacks and turnovers. That would be zero for both. Shaq Barrett, now with the Tampa Bay Buccaneers, leads the Broncos and the rest of the NFL with 8 sacks after three games. One player, a former Bronco and CSU Ram is outpacing his former team and the league. That only adds to the frustration. But, is the answer trading Von Miller?
Troy Renck of Channel 7 News-Denver has written an article about this very thing. He lays everything out including their record, the losing streak on the road, what little they could get back in a trade now as apposed to the off-season, and the other realistic issues with the team that go beyond his performance and the rest of the defense. Worth a read.
I'm not saying there shouldn't be some concern and lack of optimism after the bad start, but for what it's worth....it's still early. They have a new coach - a former defensive coordinator - who no doubt sees these issues and has seen them before. One could also argue that if the Broncos offense can start rolling downhill, it gives the defense more opportunities to get aggressive and produce the impact on a game that we've been accustomed to. Von Miller is a huge part of that scenario. Maybe all of this changes this Sunday as the Broncos host Jacksonville. If you can't catch it on TV, you can tune in to our sister station 600 KCOL-AM to hear it all.