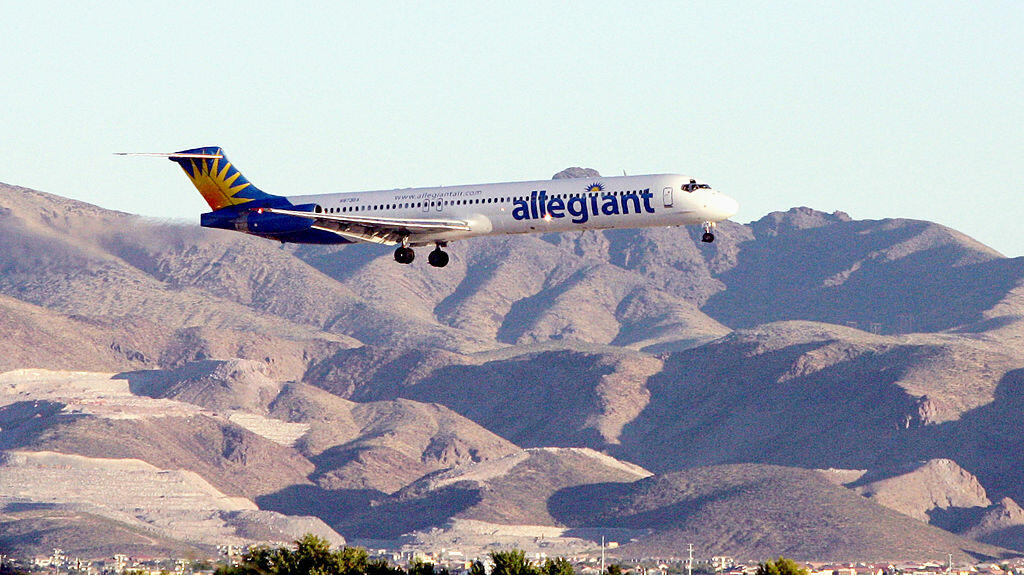 I can't believe it! What are the odds? We will once again have non-stop service to Las Vegas in our own backyard! VIVA!!!
You remember that dark day back in 2012 when Allegiant announced, for reasons that remain unclear, that they were pulling out of the Northern Colorado Regional Airport? For me, it felt like a romantic relationship just ended. She barged through the front door, grabbed a suitcase and packed her stuff, then briskly walked out the front door....without explaining "why". My most convenient and inexpensive non-stop flights to the Vegas strip and long nights a the Pai Gow tables had just stopped. I confess, there was anger directed at Allegiant for a long while. I found myself saying "boo" or flipping the middle finger whenever I saw one of their aircraft in the air or on the ground. We all have different ways of coping.
If you didn't take advantage of this service back then, you should know that those flights were full. I never got on a flight that had a bunch of seats available, and I was on a lot of flights. Before their mysterious departure, Allegiant announced that Fort Collins/Loveland was among their best routes within the company. It is believed that it was the pilot's union that voted to shut down our route due to no control tower on site. What's different now is that the Northern Colorado Regional Airport has installed a "virtual" tower. It's a bunch of cameras that cover the airport much like a real tower would.
To Allegiant: I have forgiven you. You are absolved of past transgressions. I, along with many VIVA loving friends and neighbors welcome you back to our beautiful backyard. Now, while I freely grant you forgiveness, don't think for a moment that I will forget you stepped out on me once. Gimme a few non-stop trips to Vegas and some long hours at the Pai Gow table, then I'm sure I will be able to forget about that too.
I have dropped by their website and have found "Fort Collins, CO (FNL)" on their departure list. Folks, you can book flights right now! VIVA!!