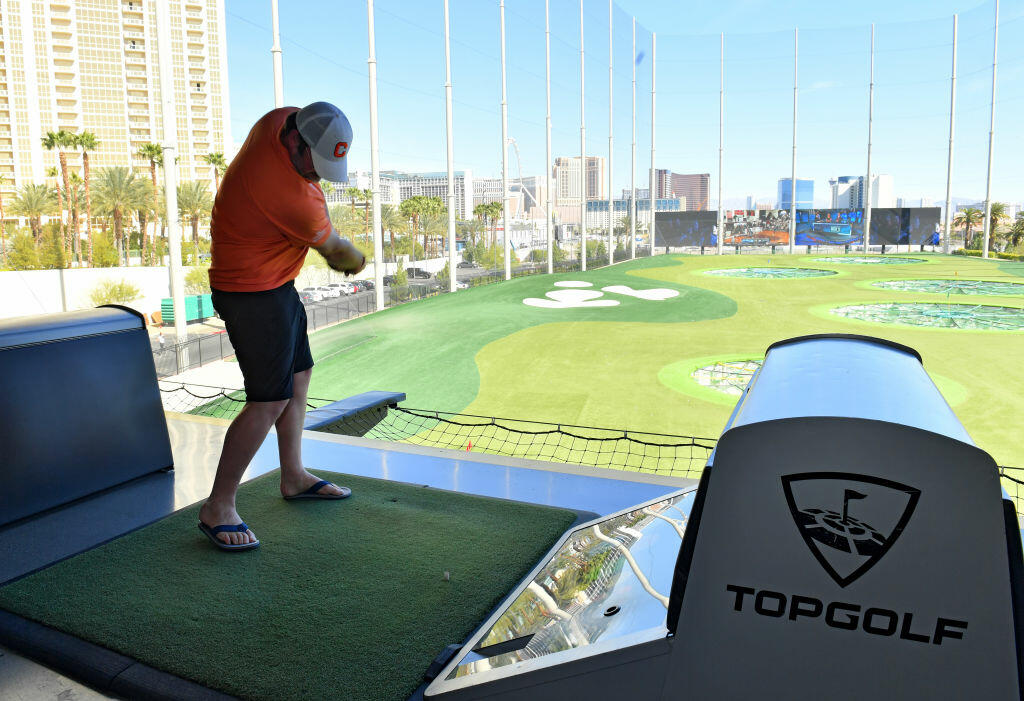 It's not just for the golfers. Actually, it's more like bowling with a golf club and golf ball. Topgolf is a multi-level facility and has folks trying to hit a golf ball to certain spots for points. It's been my experience that those who don't play golf regularly are the ones with the highest praise of the experience. The good news is that a new Topgolf location is opening up Friday and it's much closer than the one located in Centennial.
If you've traveled down I-25 toward DIA, then you've seen the netting. It's right at the E-470 exit. If traffic is normal (Ha!), it should take you about 30 minutes to get there. There are about 100 hitting bays that are "climate controlled". Yep, that means you can swing and play during the winter months. The prices vary depending on the day and hour you want to play, but the cool thing is that each bay can hold up to 6 players. No matter the rate, you can split it up depending on the number of players that are with you.
I played the Topgolf in Las Vegas last year. It was the first time I had ever experienced it. It was amazing! Again, the game is much like bowling in that all you're trying to do is score points with each swing. There was plenty of space in the bays for the large group I was playing with. And, the food was incredible! Check out their website and take a look at what they offer, including the rates.
There are now only two Topgolf locations in Colorado. This latest addition puts it closer to Northern Colorado. Hopefully with the growing popularity and success of this experience, the next location could be in our backyard. Enjoy!