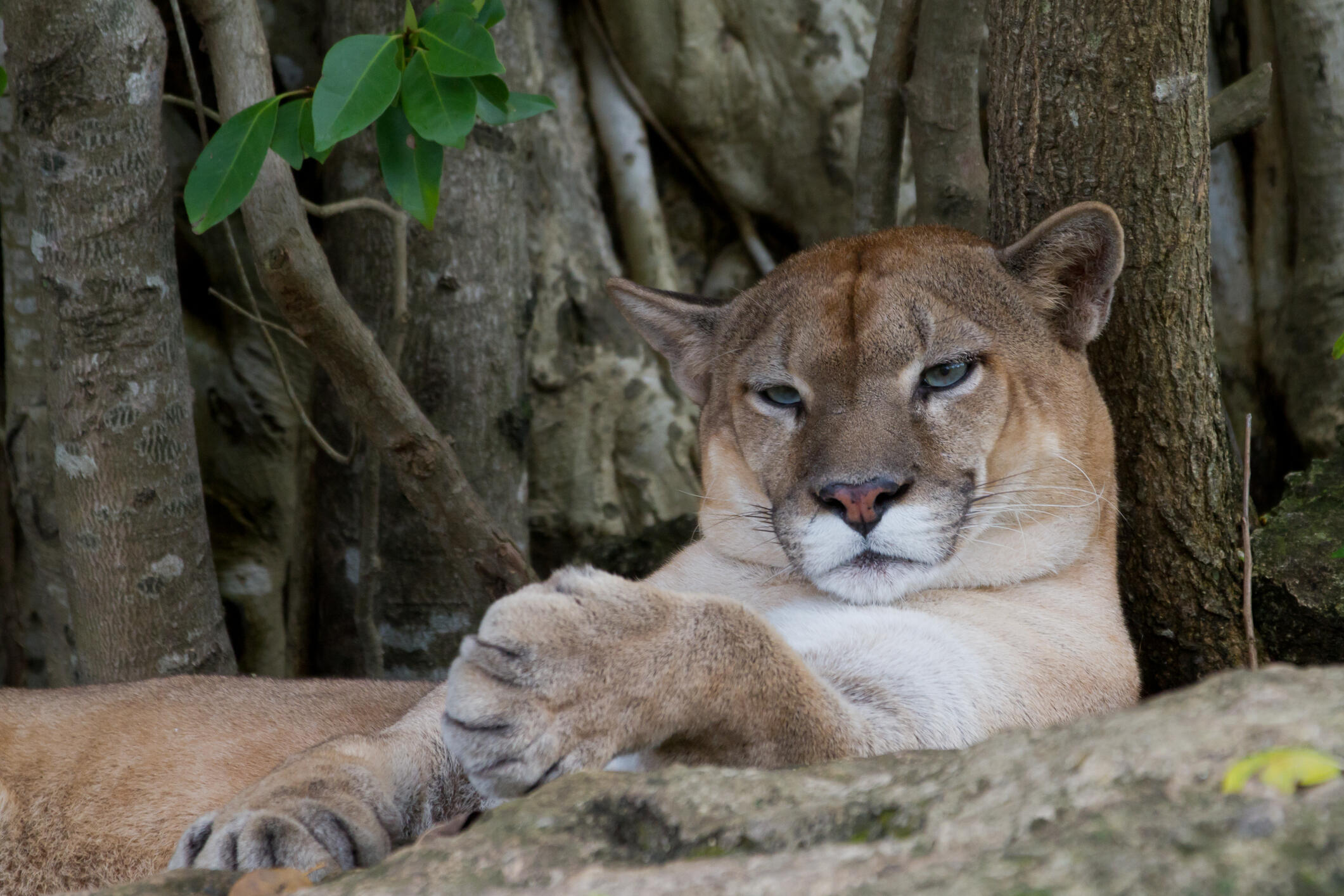 It wasn't long after I moved to Northern Colorado that I came to the quick realization that this area, while beautiful and peaceful, has it's dangers. I was driving to work real early in the morning on county road 30 when I spotted a coyote crossing the road with what was most likely a cat. Obviously, I felt sad for both the cat and its owners who no doubt were going to find out soon that their pet was gone....for good. It was also a quick realization that pets and people who are out roaming in these parts are at some risk of attack by creatures who also call this home. My neighborhood had an incident last summer when a dog owner posted on the neighborhood Facebook page that they lost their beloved pet to an animal attack. The dog was in their fenced backyard.
According to the Coloradoan, residents in west Loveland spotted a young mountain lion doing everything from roaming, chasing wild turkeys, and rolling in someone's landscaping rocks scratching its back. Thankfully, all these things are non-threatening but still unnerving considering the damage just one of these cats can do. The backyard visits in Loveland happened near Mehaffey Park off West 22nd Street and the chasing of the turkeys incident happened behind a house on West Eighth Street near Big Barnes Ditch, which is on the south side of U.S. Highway 34, according to the Coloradoan.
It's just a good reminder of where we live and who lives with us. It's also another opportunity to remain vigilant in keeping an eye on our children and pets. Usually the creatures come out at night, but these recent mountain lion sightings occurred during the day.
SOURCE: The Coloradoan