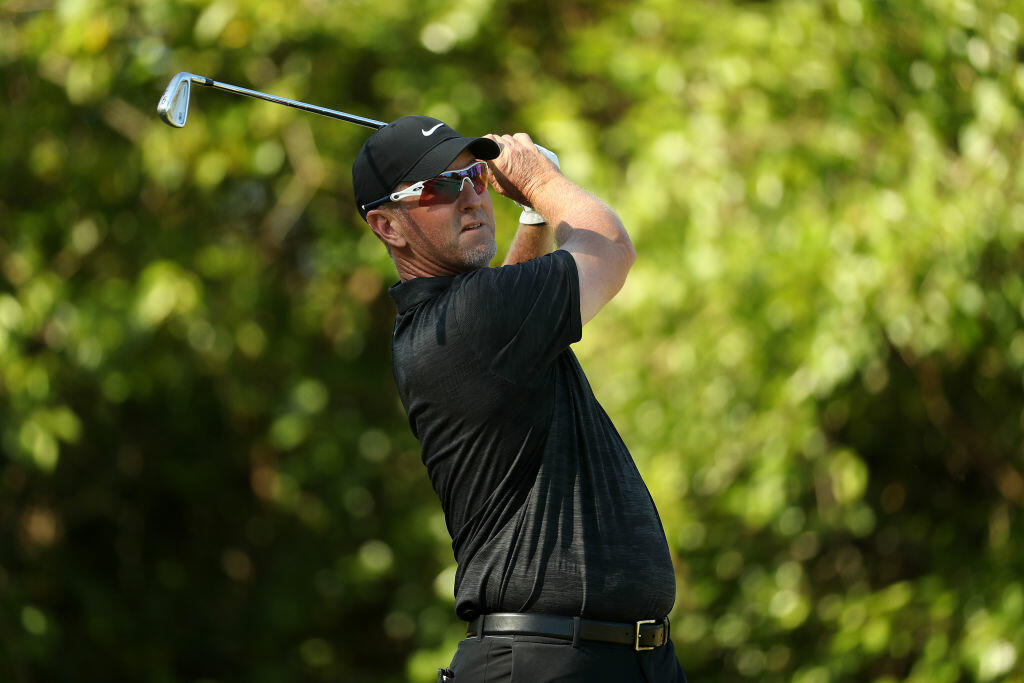 First, some clarification: Up until June 19th, it was known as the "Web.com" tour. It was renamed the "Korn Ferry" tour after a new 10-year sponsorship was signed on that day. The tournament is the same as it will continue to be a where the up-and-comers in the PGA will play.
David Duval was once THE name in golf. He won 13 PGA tournaments from 1997-2001, including the 2001 Open Championship. He was also the world's number one golfer in 1997. After the Open Championship, the wheels came off. His skills and dominance were fading fast. Some of the reasons were injuries and various medical issues. Over the years, he has played in some tournaments, but the results were not close to his earlier success. He's never that far from the game as he has been working as an analyst with the Golf Channel. But, he hasn't stopped playing.
David and his wife and kids live in Cherry Hills Village near Denver and home to the prestigious Cherry Hills Country Club. He's gearing up for the TPC Colorado Championship at Heron Lakes this week in Berthoud. According the the Coloradoan, he's choosing this tournament as a warm-up to the British Open which is next week in Northern Ireland. He told the Coloradoan that a week of competition is more beneficial to him that practice rounds in Ireland. That's a bonus for us! Duval is not unfamiliar with the level of talent in the Korn Ferry tour as he also played in the same tour (called the Nike tour) in 1993.
You can buy tickets at this website: CLICK HERE. You could also win the Bear's TPC Colorado Championship VIP package, but the deadline to register is at 5pm today! Also, 92.9 The Bear will be at the King Soopers in Loveland (253 E 29th St) this Wednesday from 4-6pm and we will be giving away free passes to the tournament.
I got to play this course a couple of weeks ago. If you'd like see it up close, check out my video of the experience.