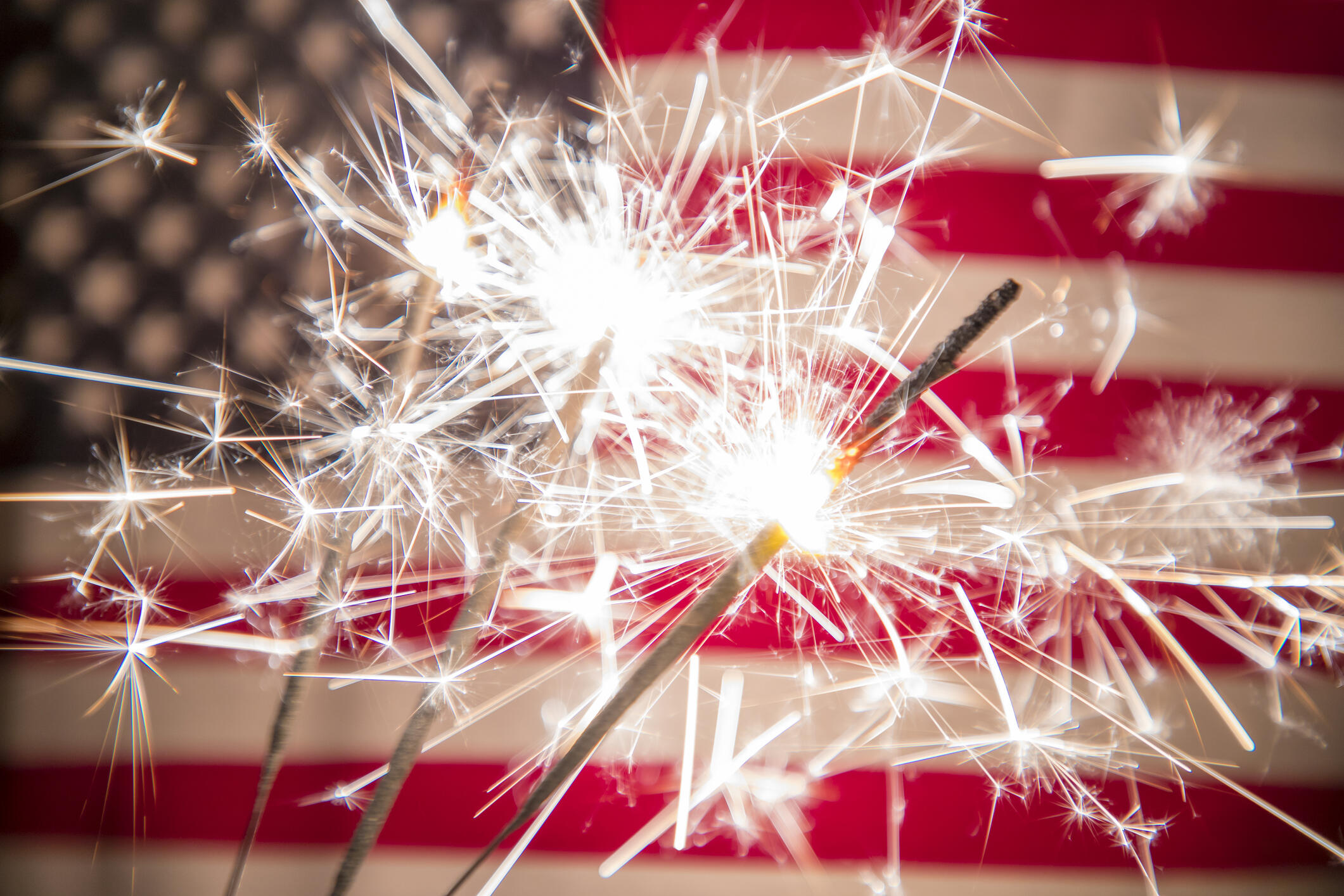 Remember when we were kids and we got to run around after sunset with sparklers? Can you still feel the burn of some of those on your hand? Or how about the snakes? I hate real snakes, but watching those little tablets burn and then grow into a twisty little snake was cool. Even the occasional bottle rocket was fun. Are those days over in Fort Collins?
As I was running some errands this past weekend, I was traveling north on College approaching the Harmony intersection and noticed a portable digital sign flashing some information. I was too far away at first to read what it said, so I immediately thought there was a road closed or a detour I needed to make. "Dang it! I should have taken another route!" As I got closer, I finally read the information flashing at me. It was a reminder that fireworks are illegal in Fort Collins and that fines start at $1,000 dollars. It took about 10 minutes from that spot to reach my destination, but I spent every minute of that time wondering why.
Is it because of drought conditions? Well, is was about a month ago that we learned the State was 99.99% drought-free. Since that story, we've had more snow and rain along the front range. In fact, Friday, the first day of Summer, an additional 3 to five feet of snow closed down Trail Ridge Road....again! Temps have been unseasonably mild up to this point which means the mountains haven't melted yet. That may take a while because the snow pack is 3,328% above average. This is all great news! But, not good enough for a sparkler or snake on July 4th in Fort Collins? That would be a "no".
The City of Fort Collins website has a statement about the use of fireworks and dry weather and wildfires are listed as reasons, but only briefly. When reading the statement, you can see where they place the biggest emphasis for their prohibition: "Because Colorado summers typically bring dry weather, heat and wildfires, it is important to know and obey the fireworks laws in Fort Collins on the Fourth of July and all season. Fireworks cause thousands on injuries every year, disrupt your neighbors, scare animals and could cost you a large fine. Each July Fourth, thousands of people, most often children and teens, are injured while using consumer fireworks. Despite the dangers of fireworks, few people understand the associated risks - devastating burns, other injuries, fires, and even death." - City of Fort Collins website. Using the ban due to drought would be a tough sell this year, but your safety and the safety of others is obviously their bigger concern.
Look, I am a huge fan of July 4th. It's one of my most favorite holidays. That said, I've never been one to consume alcohol and light explosives. I have neighbors that, despite the threat of heavy fines, put on a display that could rival what most cities in Northern Colorado put on every 4th. It's obnoxious, it's loud, it scares my dog Steve, and it runs too late into the evening. But, I've always looked at it as an expression of freedom. It's the one day they get to do that. I don't see a problem with snakes and sparklers or the things that spin and go "wwwwhhhhiiiiizzzzzzzzzzzzz", but the City of Fort Collins feels different about that and they have at least 1-thousand reasons why you shouldn't.
Meanwhile, Fort Collins has a public display you can go and enjoy: https://www.fcgov.com/july4th/