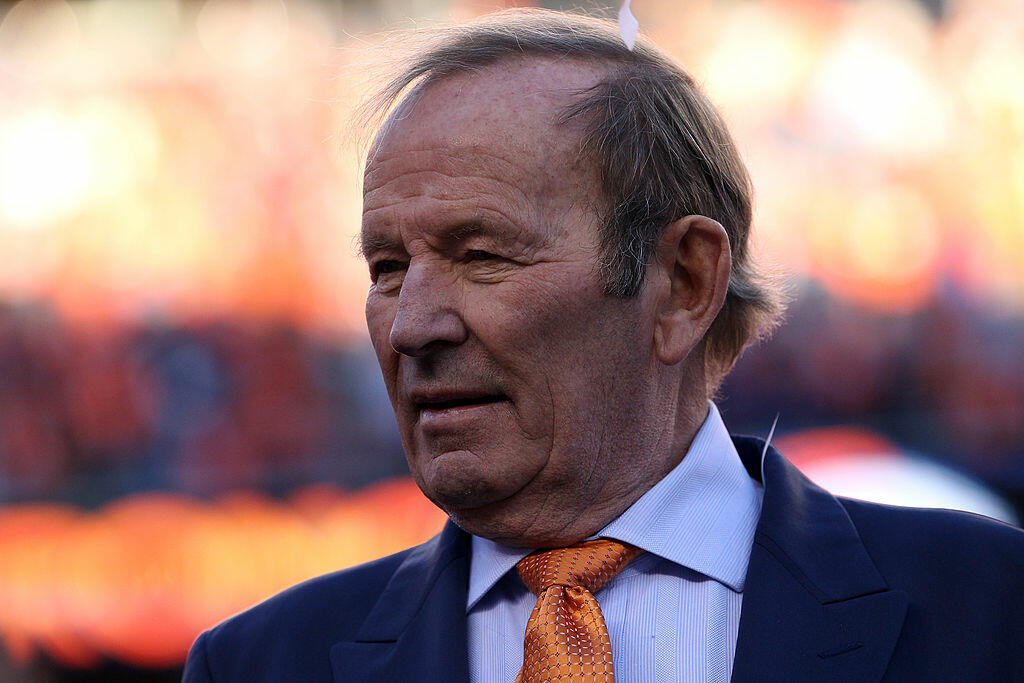 The man did so much for the NFL, the Denver Broncos, the state of Colorado, and for all of Broncos nation. Pat Bowlen, the owner of the Broncos since 1984 passed away last night at the age of 75. Although the official cause of death has not been declared, Pat had been battling Alzheimer's since 2014. Wikipedia has already posted that he died from complications of the disease.
The impact Mr. Bowlen made on the Denver Broncos is widely known by all those who follow the team. His name has been held with the same reverence as some of the biggest stars to have played on the team, which is rare for any owner of any team. All for good reason. Since taking over the team in 1984, he was the first NFL owner to have a team win 300 games, including playoffs, in three decades. The Broncos had an overall record of 354-240 during his tenure and they had more Super Bowl appearances than losing seasons and won three Championships out of those seven appearances. Two of them were back-to-back (1998 & 1999). He was finally inducted into the Pro Football Hall of Fame just this year.
From the Denver Post, back in 2009, columnist Woody Paige did an interview with Mr. Bowlen when he then revealed that he was having trouble remembering the two Super Bowl victories ('98, '99). While questions were being asked, no official statement was made about his condition until 2014 when the Broncos organization announced that Pat was relinquishing day-to-day control of the team.
According to a statement released by the Broncos early this morning, Mr. Bowlen died late last night surrounded by his family. Though the statement didn't clarify this, it would be safe to assume his wife, Annebel was there too. Annebel was also diagnosed with Alzheimer's in 2018.
Our thoughts and prayers are with the family and all of Broncos nation.