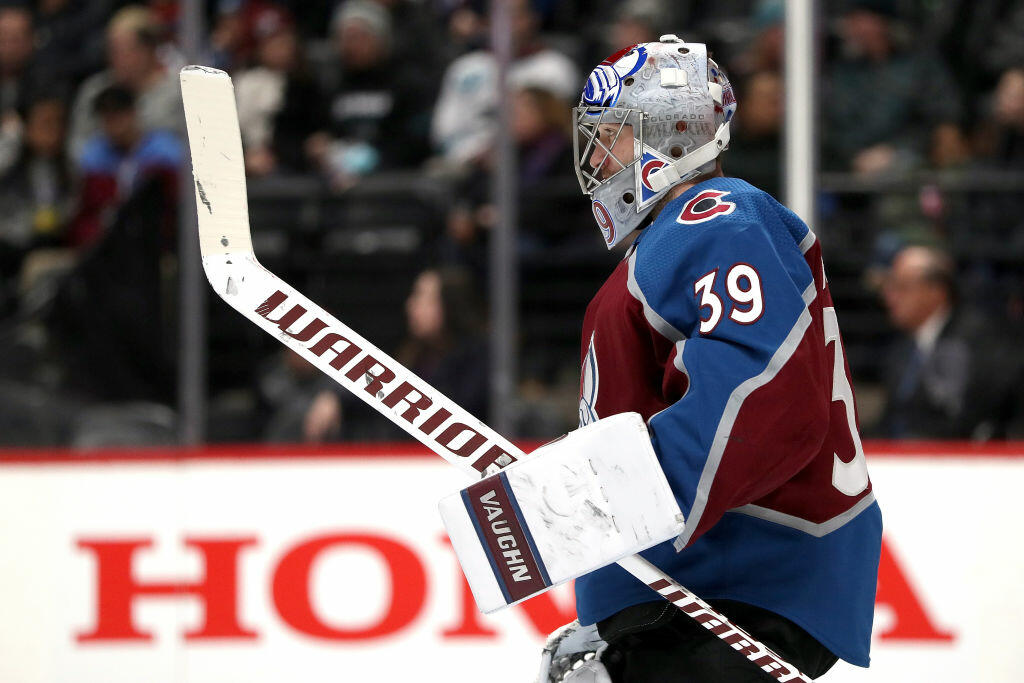 One player does not make or break a team. It's a familiar axiom in the world of team sports. But, one hell of a goalie can help propel his team into the playoffs in their inaugural season in the AHL. Pavel Francouz was that kind of goalie for the Colorado Eagles last season as they were feeling pinched by other teams in the Pacific Division in the last couple of weeks of the regular season. Francouz, with the shouts of "FRANNNSOOOOOSE" filling the Budweiser Events center every home game, locked down the nets and was a stable force between the pipes. An epic performance from an epic goalie.
According to the Denver Post, Francouz inked a one-year deal with the Avalanche this week worth $950-thousand in guaranteed money. The Post story suggests that this deal could put Francouz in the #2 spot behind Avs net minder Philipp Grubauer next season. The previous #1 goalie with the Avs, Semyoren Varlamov, will be entering free agency July 1st and it seems for now that the Avs are not seeking to bring him back. Also, Varlamov is most likely looking for a primary goalie position rather than a backup situation. The Post story is interesting as it lists off a number of scenarios the Avs could pursue including the free agency route to fill that #2 spot behind Grubauer, but the signing of Francouz indicates that maybe the situation isn't as muddy as it could be.
While we would love to see him in person in an Eagles jersey again, we will continue to root for "FRANNNSOOOOSE!"