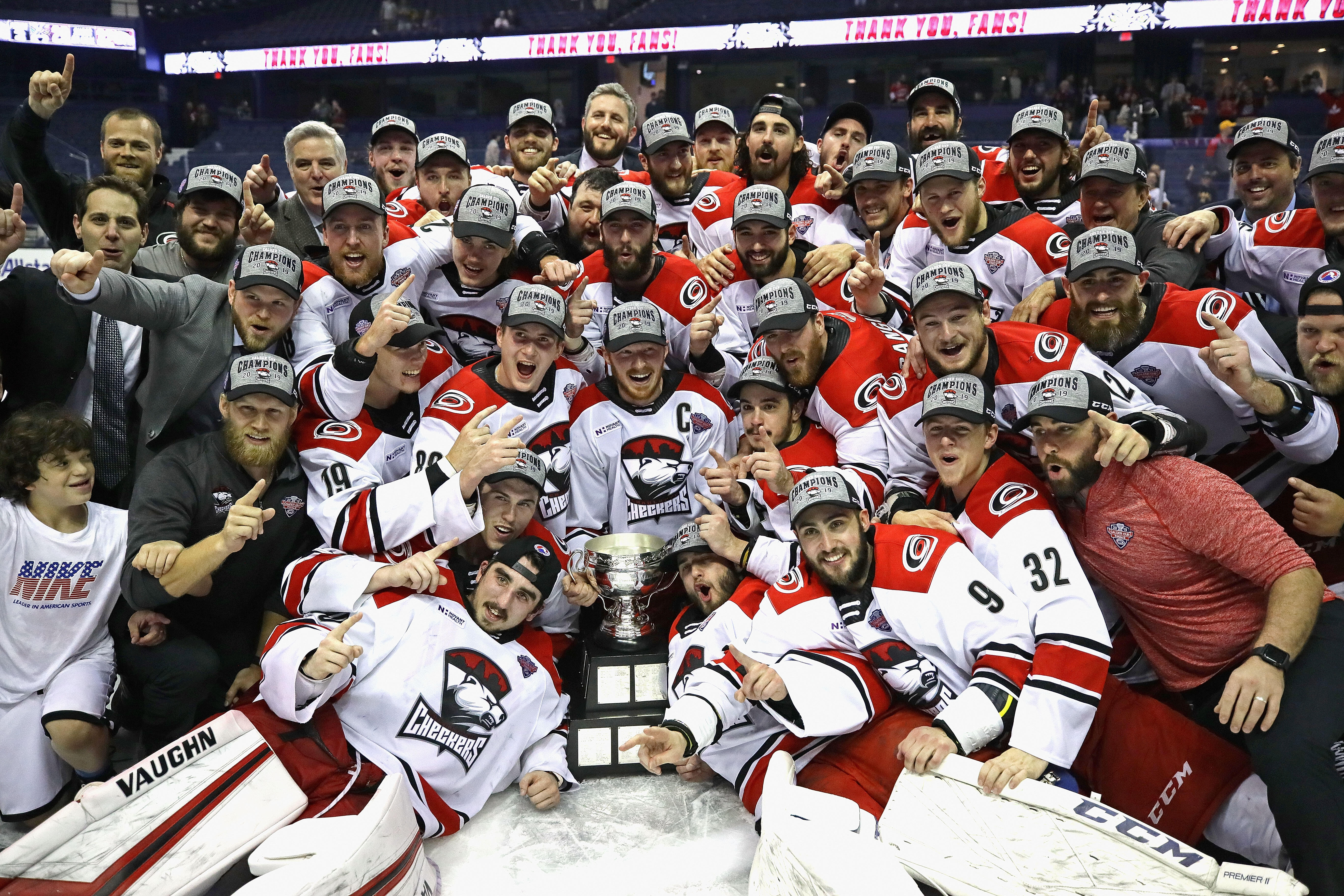 April 27th. That was the last we spoke about the AHL and the Colorado Eagles as the season wrapped up that night in Bakersfield. The Eagles lost 5-2 and lost the first round series against the Condors 3 games to 1. Although the postseason didn't last near as long as the previous two seasons, the last week of their first season in the AHL was perhaps the most exciting. Thanks to an Eagles win and Tucson loss on the final day of the regular season, the Eagles advanced to the playoffs by one point over the Roadrunners. The first two games of round 1 was at home against Bakersfield with each team winning one. It was in Bakersfield that the Condors poured it on and ended the Eagles season. Again, that was April 27th...about 5 weeks ago.
During that time, Bakersfield was shown the door in round two, losing 4 games to 2 against San Diego. The Charlotte Checkers blanked Hershey 4 game to 0. Also in round two, Chicago beat Iowa 4 games to 2. In round three, Charlotte disposed of Toronto in 6 games as Chicago also took 6 games to finish San Diego's season. All of this leading to a Charlotte vs Chicago Calder Cup Finals.
The Checkers needed 5 games to win the 2019 Calder Cup and did so on Chicago's ice on June 8th. This is the first AHL Championship for Charlotte who lead the Atlantic Division from start to finish and also had the best record in the AHL.
So, the 2018-2019 season is over. The Eagles are no longer the "rookie" team in the league and completed their inaugural season with what we always expect in Northern Colorado: a postseason. We are already looking forward to the 2019-2020 season. As always, 92.9 The Bear will be your home for the Colorado Eagles....EVERY GAME LIVE!