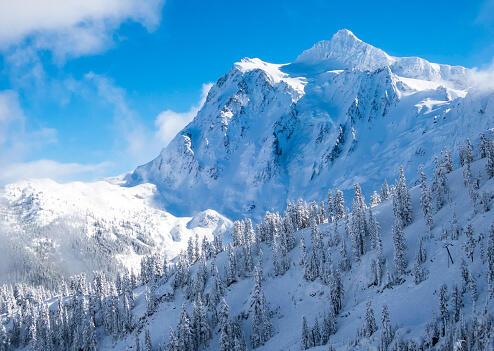 We've got beer, great restaurants, and heat. Barry Karcher of Fort Collins decided to leave that and his wife and kids for a competition hosted by the History Channel in the harsh and frigid conditions of the Northwest Territories of Canada. I'm sure he has his reasons, including a $500,000 bonus for the winner.
The show is called "Alone" which has 10 participants dropped off at a remote location with their choice of 10 survival items. They are to live there for as long as they can or up to one year. In a story from the Coloradoan, we don't know how long Barry was there. But, he was there long enough to be dearly missed by his wife Constance, his two-year-old son Tristan, and 6-month-old daughter Remi. All the kids were told was that daddy was off camping in Canada.
From the Coloradoan, we know that Barry has a background sufficient to prepare for this kind of living. First, he was raised in Kentucky where, as he told the Coloradoan, "you learn how to set a trap, you learn how to hunt, you learn how to deal with poor conditions out in the country." He's also a self-defense instructor who has competed in strongman competitions, marathons, and 50K races.
We don't know how Barry did in the wild or if he won the $500,000 winners purse. We'll find out as the show will premiere on June 6th at 8pm on the History Channel.
SOURCE: The Coloradoan