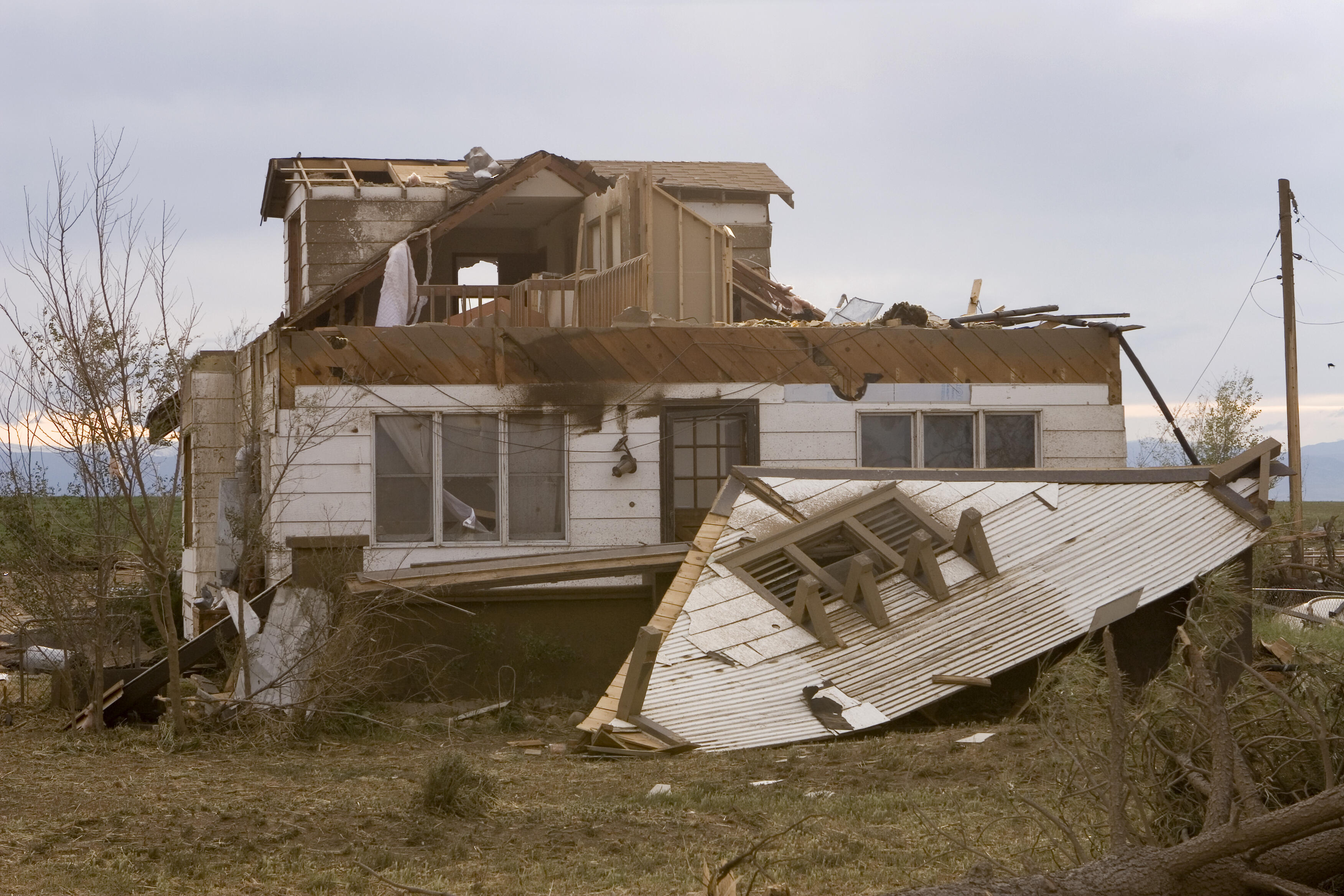 Today is one of those "where were you when" days for folks who have lived here more than 11 years. Strong thunderstorms, hail, and tornado warnings are certainly not an uncommon occurrence this time of year and those conditions are ones we tend to get used to. So, the weather that started the day on May 22nd, 2008 wasn't something that was totally out of the ordinary. But as lunchtime approached, so did the storm. This is not hindsight for me when I say that I distinctly felt a different energy that day. I recall saying that to my coworkers as we were driving to Greeley for a Stampede luncheon.
It wasn't long into that luncheon that a strange hush filled the room. Folks were either getting lit up on their phones or they were using them to find out what was going on. The word "tornado" was quickly passed around the room. All I can remember at that point is that most of the room gathered their things and raced to their cars. As broadcasters, we had an urgency to get back to the studios as fast as we could so that we could report on and warn folks about the approaching danger. As we were traveling back to our building on Highway 34, we were somewhere around County Road 13, just east of the Promenade Shops at Centerra when we realized the tornado had already struck. I'll never forget this.....the first thing I noticed was the smell of turned earth and grass. I could smell the soil. I also noticed the silence. It was weird. The tornado had obviously passed this area. It was gone. But, the silence remained. We learned later that we had just missed it by a matter of minutes. We also learned that it headed to Windsor.
According to the National Weather Service, the tornado touched down around Platteville and finally lifted up 6 miles northwest of Wellington. It's path was about 39 miles in length. It was also categorized as an EF3 tornado with the wind speed near 160 mph. Estimates from FEMA show that 850 homes were damaged with nearly 300 of those suffering significant damage or destroyed. 78 folks were injured. There was one fatality as a man tried to escape a trailer park in his motor home. Insurance estimates have the total at $147 million dollars, making it Colorado's costliest tornado.
While there is relief for some that we are about out of the snow season, most of us know what we are about to get into next. It's more common to have severe thunderstorms, dangerous lightening, damaging hail, and heavy rains than having just an average thunderstorm. But there's no doubt, after what happened in Northern Colorado 11 years ago today, we are far more aware of tornado watches and warnings than ever before. We will never forget that day.
SOURCE: National Weather Service, 9 News