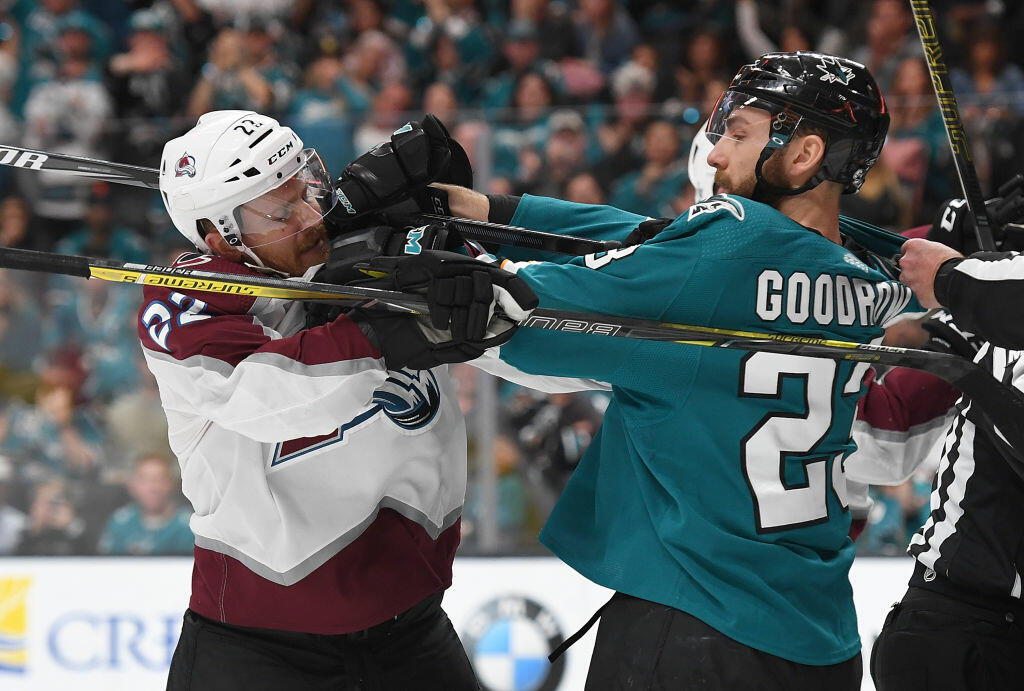 It's only been nine days since the Colorado Eagles took to the ice in a must win playoff game in their inaugural season. I don't think the adrenaline has subsided at all since their last game, especially with their parent affiliate, the Colorado Avalanche, still skating and pursuing the Stanley Cup. Tonight, they skate again in game six against San Jose. They're down 3-2 and they must win to stay alive in this round 2 matchup. Good thing they're playing at home!
This series has literally gone back and forth. The Sharks won game 1, The Avs won game 2, Then the Sharks, then the Avs, then the Sharks. Based on this pattern and with the Avs on home ice, we are more than optimistic the Avalanche will get this game tonight to send it back to San Jose for a deciding game seven.
Something to keep in mind.....it took the Sharks seven games in their last round to where they are now. The Avs only needed 5 games. Fatigue could be an issue for the Sharks with every minute and every game they play. Also, they are playing tonight at elevation. My fingers are crossed that they get gassed by the third period.
TONIGHT'S GAME: 8PM on NBCSN. Channel: 220 (DirecTV), 159 (Dish Network). Also on Hulu, Sling, YouTube, and most cable providers.
And, a quick AHL Calder Cup update:
ROUND 2
Charlotte Checkers lead Hershey Bears 2 games to 0.
Toronto Marlies lead Cleveland Monsters 3 games to 0.
Chicago Wolves lead Iowa Wild 2 games to 1.
San Diego Gulls lead Bakersfield Condors 2 games to 0.