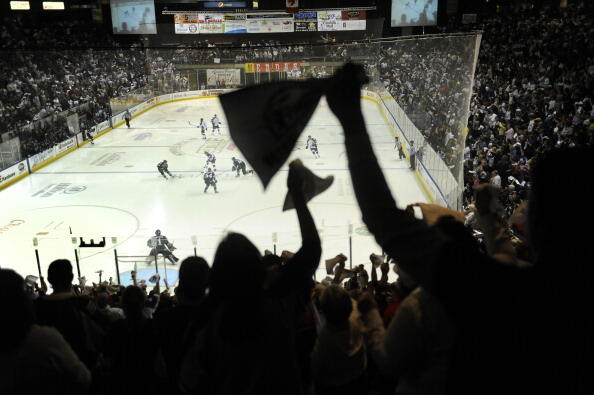 We are about three weeks away from a new Colorado Eagles season and their second with the Colorado Avalanche affiliation. The season opener will be on October 4th at the Budweiser Events Center.
Yesterday, the Colorado Eagles announced in a press release that they have picked up five players from the Colorado Avalanche after they trimmed their NHL roster following training camp. Some of these players are already familiar to Eagles fans.
Travis Barron (Forward): A familiar name to Eagles fans, Barron was here to help lead the Eagles to the 2018 Kelly Cup Championship.
Igor Shvyrev (Forward): Shvyrev played 57 games with the Eagles last season and posted 6 goals and seven assists.
Josh Dickinson (Forward): He also wore an Eagles uniform last season and put up 4 points in 21 games. Dickinson was also the ECAC Hockey's leading freshman goal scorer during the 2017-18 season.
Brandon Saigeon (Forward): A fifth round pick in the 2018 NHL entry draft. He scored 37 goals last season in the Ontario Hockey League.
Josh Anderson (Defenseman): He was a third round pick by the Av's in the 2016 draft. Anderson played the first part of last season with the Utah Grizzlies, but also played one game with the Eagles.
The excitement about these players and the beginning of the season is growing each day as we get closer to another Eagles season. That season opener will be against The Stockton Heat on October 4th. You know we'll be there. EVERY GAME LIVE ON 92.9 THE BEAR!